Crime risk assessments for the U.S. & Canada
SecurityGauge is an
objective and quantitative assessment
of crime and security risk.
In-depth crime & fraud analytics
Crime Risk Ratings are assigned to each
address with precision maps, trends and
ratings delivered by crime type.
High resolution data
Ability to predict to 100 sq. meter areas
which is 48,000 x the spatial accuracy of
current industry leaders.
Up to 98% accurate crime risk scoring
Based on 350,000 policy years of
insurance data and theft claims across
multiple industries.
The new industry benchmark in
Crime Risk Assessment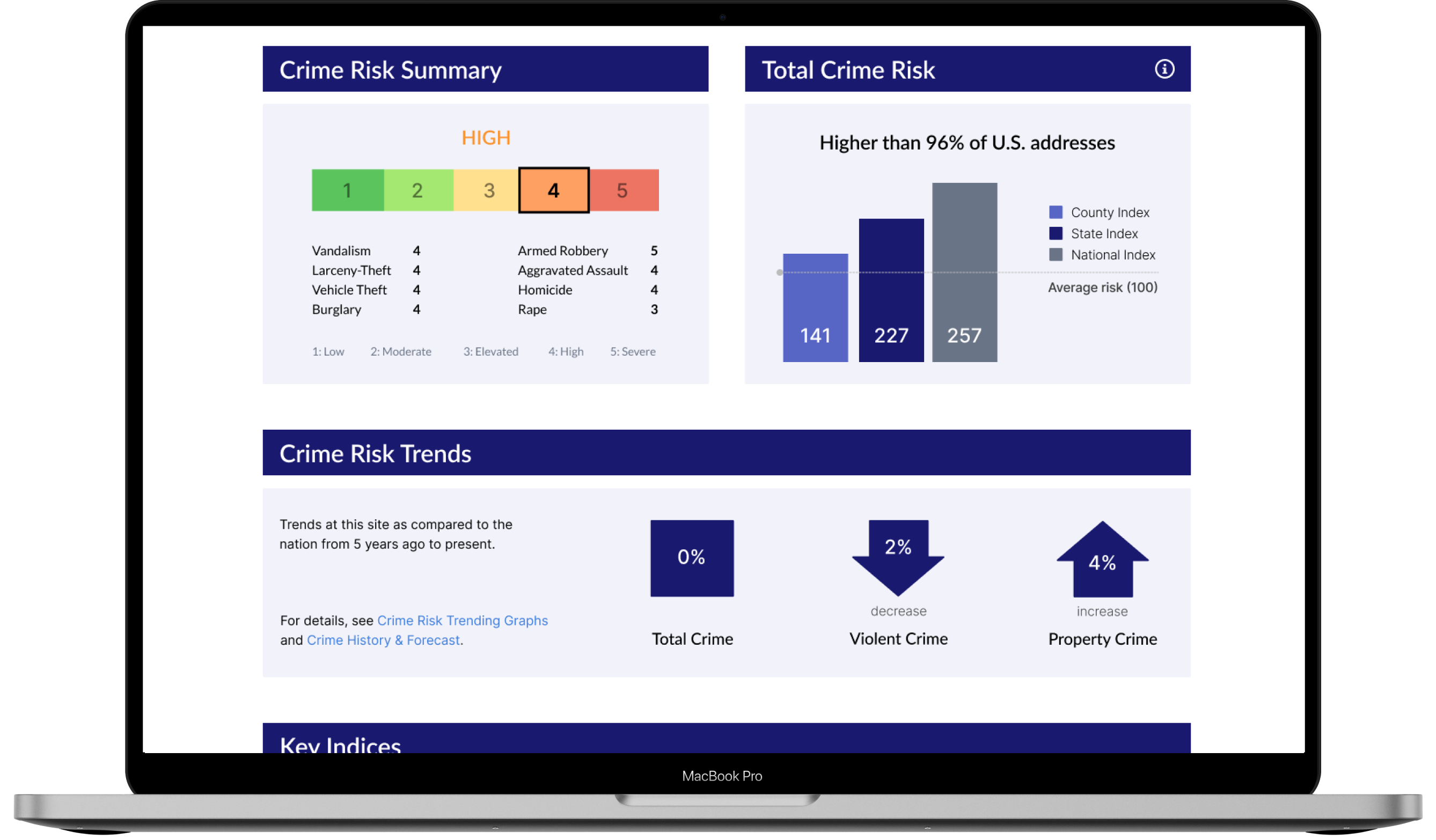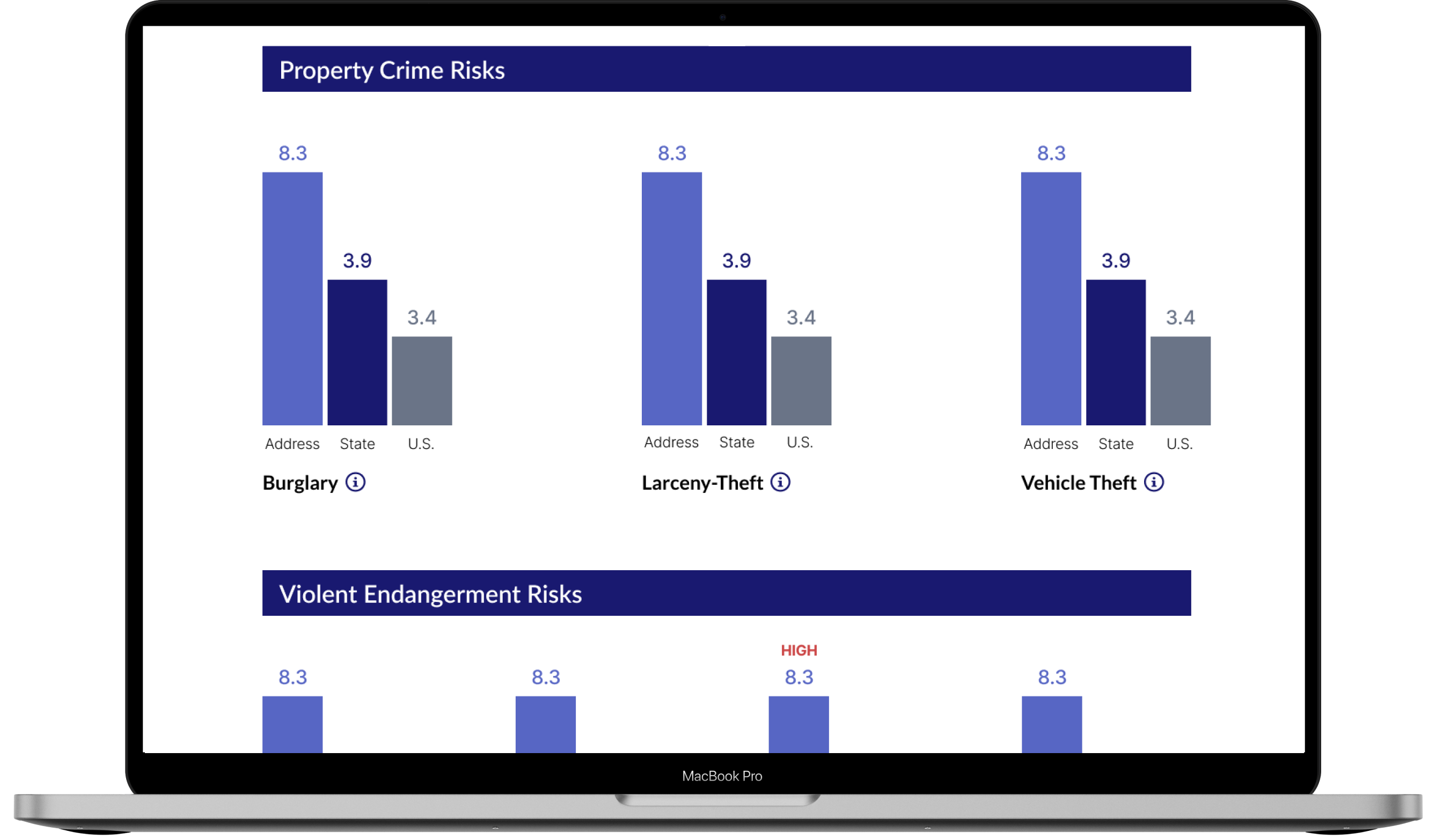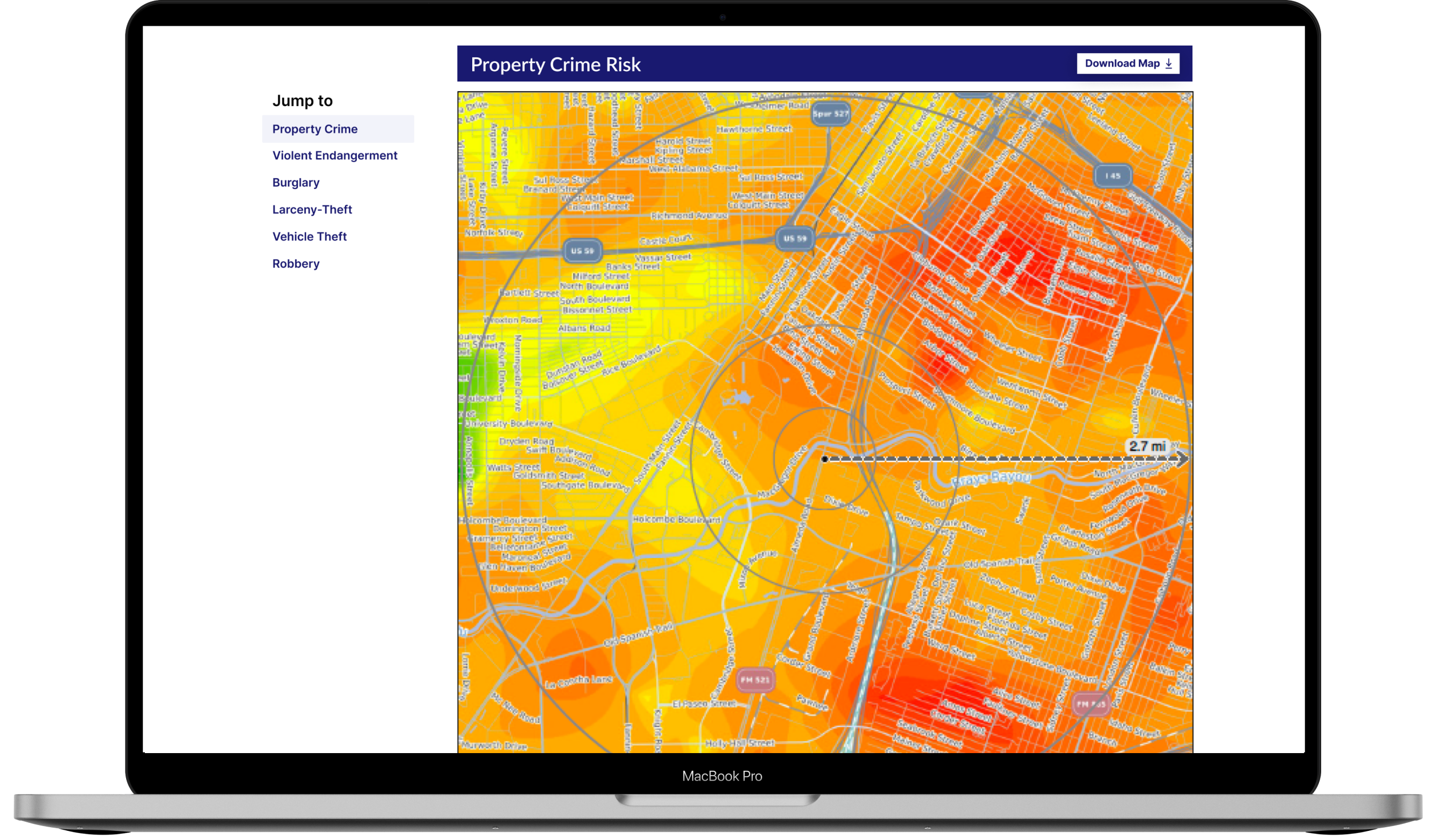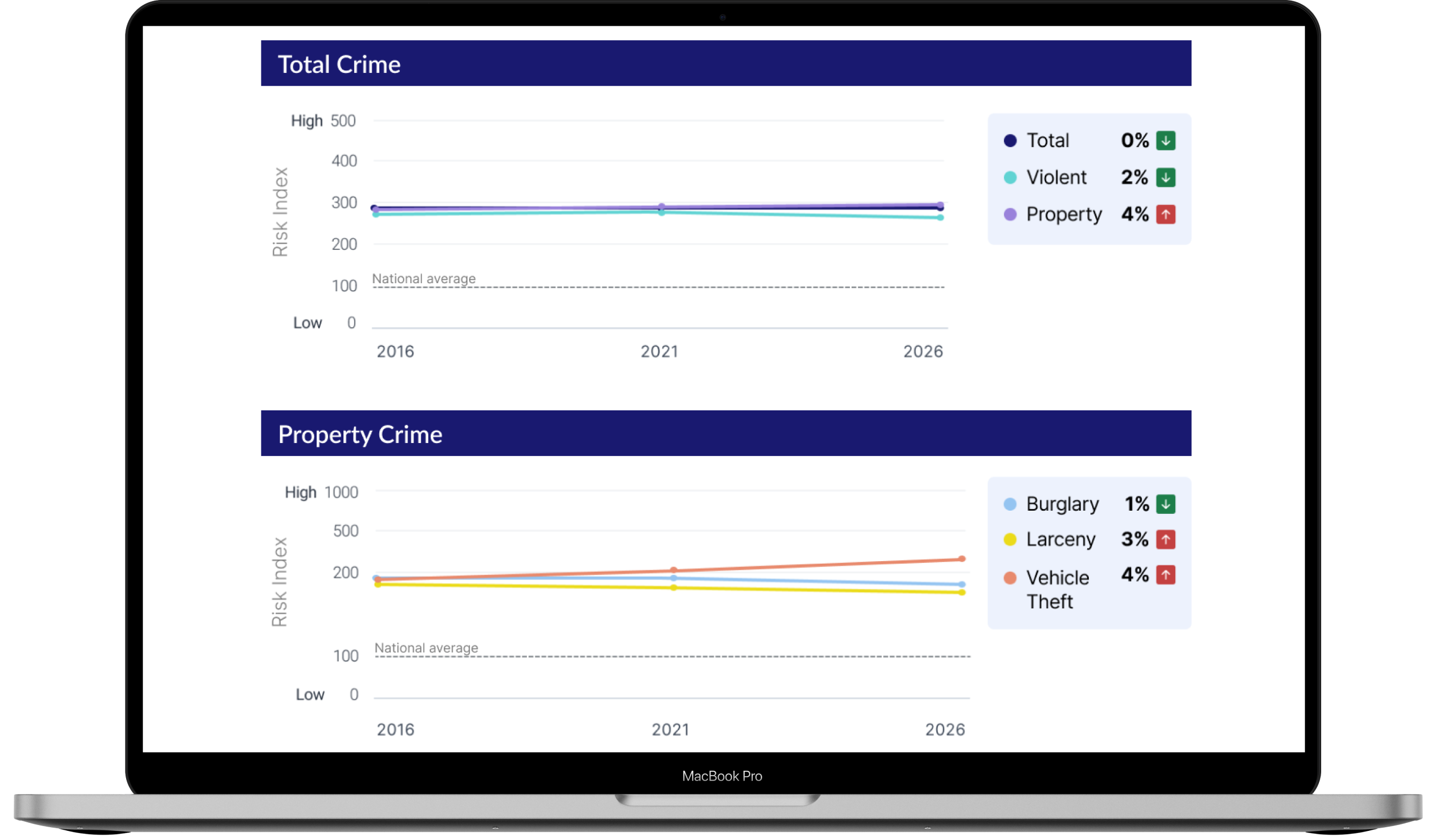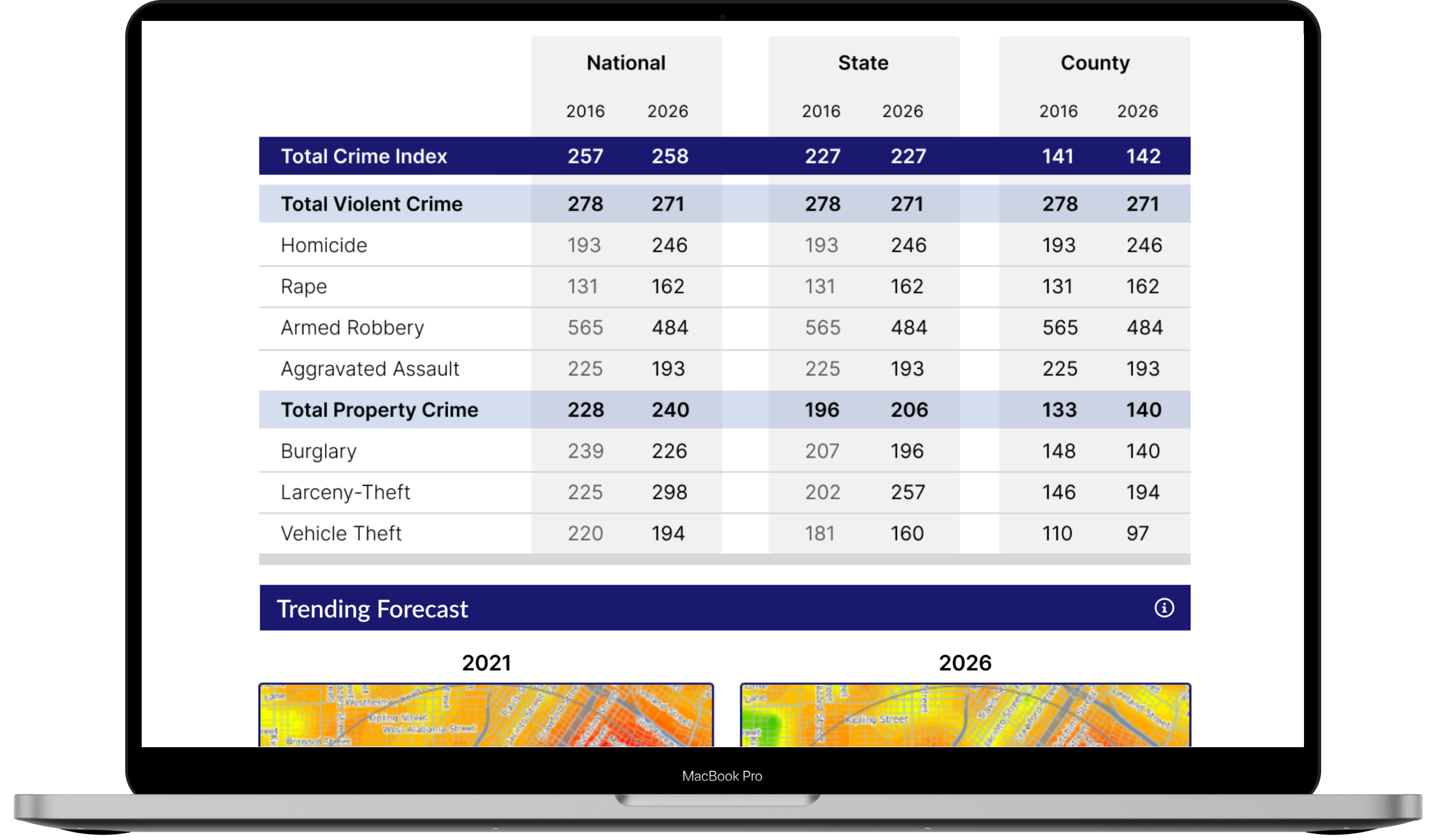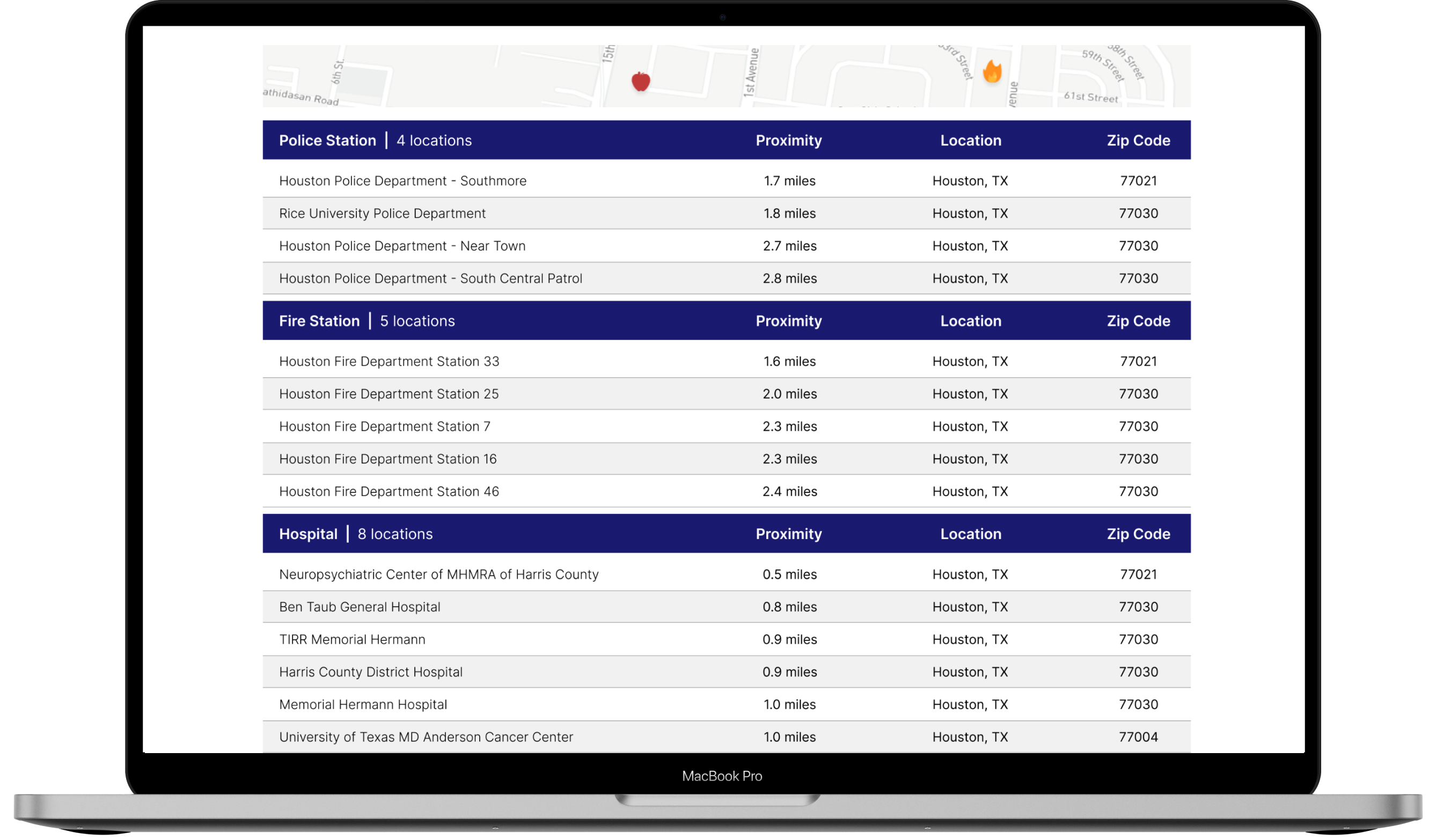 Data deliverable by
PDF reports
API
Bulk File Processing
Flat File Licensing